RIO DE JANEIRO — Shortly after graduating in engineering with distinction at the American University of Beirut, Sam Darwish was sent to Nigeria by a Lebanese company that had won a GSM mobile license in the African nation.
It was 1998. Nigeria had 115 million people, but only 400,000 landlines and 5,000 mobile phones. (That same year, Brazil was privatizing Telebras.)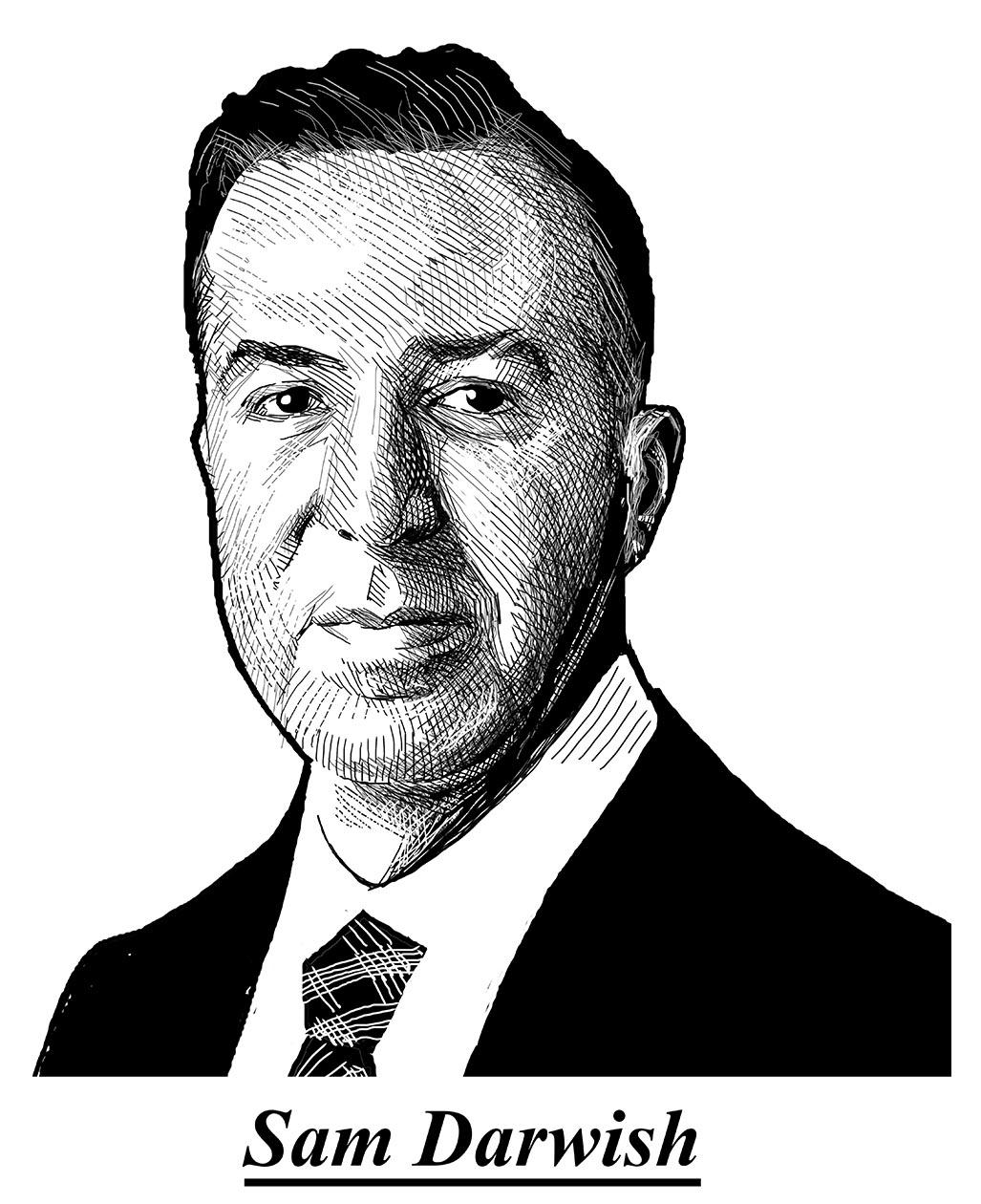 In just seven months, the young engineer installed towers for his employer in five Nigerian cities — but months later, the government revoked the company's license.
Stranded in Lagos, Sam tried to stay in business, and in 2001 — together with his brother Mohamad and his friend from college William Saad — founded IHS Towers, now the largest provider of mobile infrastructure in Africa, Europe and the Middle East, and the fourth largest independent tower company with a multinational presence.
It didn't take long for Sam to realize that the money was in managing the towers rather than in just installing them.
Like in many emerging markets, operating cell towers in Nigeria is all but a war operation. Because electricity is unreliable, each tower needs two generators (to keep it running 24/7) and a battery that serves as a backup. You must also guarantee the supply of diesel oil that feeds generators: the trucks are often stolen, and fraudsters try to 'baptize' the diesel with water.
Initially short on capital but big on creativity, IHS excelled at solving these problems from the start.
"The energy situation in Nigeria has not changed much in 20 years, but we have learned new tactics: we now use solar energy, smart batteries and even wind," Sam told Brazil Journal. "We are even testing a Tesla battery."
In the past seven years, IHS has managed to cut its carbon emissions by approximately 50%, while also significantly reducing its operating cost.
Around 2013, Sam saw that American Tower, the Boston-based company that now leads the industry worldwide, had started operating in Ghana and was making money. He decided to pivot his business model yet again, and IHS went from operator to owner, renting its towers to all major carriers.
With US$ 79 million from the IFC, the World Bank's investment arm, Sam started buying towers from local operators.
The change in the business model was only possible because the mobile carriers' mindset was also changing.
Back in 2001, mobile penetration was still very low, and operators saw the towers as strategic assets that allowed them to enter a new market and win the best customers before the competition. But by 2010, the world had gone through the global financial crisis, capital had become scarce, and carriers no longer saw a huge upside in market share gains.
Since it was founded, IHS has raised US$ 3.4 bn from investors such as Goldman Sachs, GIC and KIC — respectively the Singapore and South Korea's sovereign funds. Like an Indiana Jones of mobile phones, Sam repeated his Nigerian formula in other frontier markets such as Zambia, Ivory Coast, Cameroon and Rwanda.
Last year, the company announced it was exploring an IPO. In 2019, the latest financials released by the company, IHS made an EBITDA of US$ 669 million. But as it has been growing cash flow at an average compound rate of 25% a year, analysts estimate EBITDA this year will hit US$ 1 billion.
On average, US tower companies trade at 21x EBITDA, but they enjoy a huge tax advantage as they are structured as tax-free REITs. Assuming that IHS trades at half that multiple, it could be worth US$ 10 billion.
***
IHS entered Brazil last year, and it has since acquired three companies — CSS (Cell Site Solutions), Skysites and Centennial Towers — reaching almost 4,000 towers in the country and nearly 30,000 globally.
"We like difficult markets that still have a lot of growth potential and where ingenuity to solve problems — rather than capital — is the most important thing," said Sam. "Brazil is not as hard as Africa, but not as easy as the United States. That's why we are here."
Last week, Sam wrote a R$ 1.6 billion check to buy 51% of TIM Brasil's fiber unit — a business that positions IHS to surf the coming rollout of 5G. (TIM's fiber network connects to 6.4 million clients and thousands of spots that will house the 'cells' that will make 5G possible.)
As IHS operates in countries of, shall we say, 'fragile governance,' it had to build bullet-proof protection against corrupt public officials. As the company was a huge Motorola partner in Africa in the early 2000s, its executives received frequent compliance training on 'Sarbanes-Oxley' (the law that strengthened corporations' internal controls in the wake of the Enron scandal) and the Foreign Corrupt Practices Act (FCPA).
Today, the IHS board has names like Jeb Bush, the former Florida governor and GOP presidential hopeful, who heads the governance committee; Ursula Burns, the former Xerox CEO and the first Black woman to lead a Fortune 500 company, who also sits on the Uber and Nestlé boards; and Carolina Lacerda, the former head of investment banking of UBS in Brazil.
On the heels of the TIM transaction, Sam plans to meet with other Brazilian carriers over the next few days to make it clear that IHS will work with the entire market — and would love to buy some towers, in case they have any to spare.