Almost 10 years ago, when Mukesh Ambani started to transform his father's petrochemical giant into a broadband empire, critics were quick to pass judgment: "It won't work", "It's too expensive", "There is no demand", they all said.
Some US$ 40 billion in investments later, Asia's richest man (and the world's fourth) has silenced the skeptics.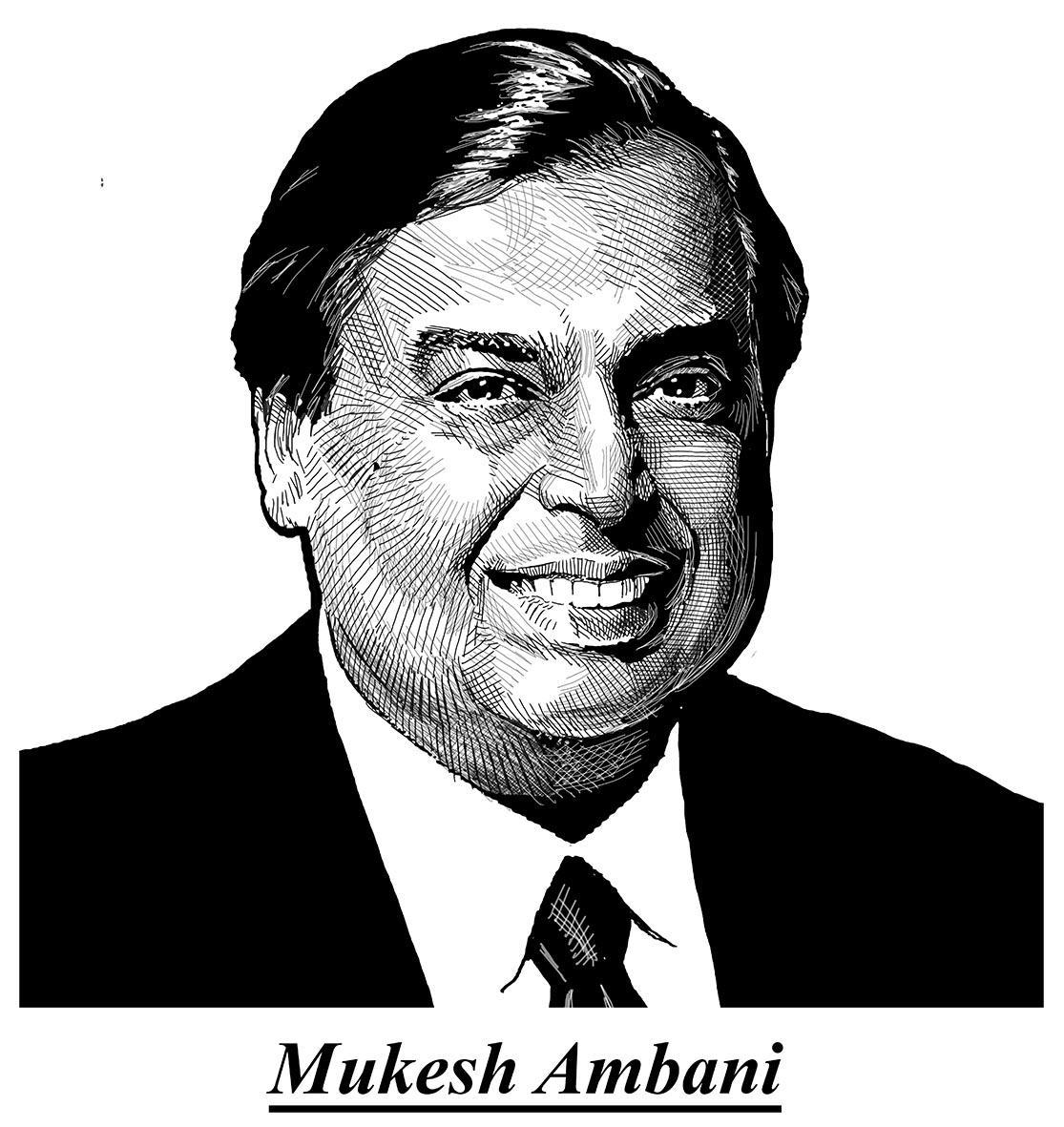 Ambani is starting to reap the benefits of a strategy that created Jio Telecom, the world's second largest telecom company by customers, only behind China Mobile. On the way here, Ambani broke eight of his eleven competitors (including his brother), helped connect 1 billion Indians to the internet, and turned Reliance, his family's conglomerate, into the largest internet company you never heard about.
"He's ruthless, but he is also a visionary business leader, probably in the same league as Steve Jobs and Henry Ford," says Brett Weil, a partner at New York investment firm Tekne Capital, which has US$ 250 million invested in Reliance, its largest position — and whose founder, Beeneet Kothari, we intervied last month.
Reliance operates in three industries: a legacy petrochemical business, which is expected to be sold in the coming years; Jio Telecom; and Reliance Retail, which operates more than 10,000 convenience stores, supermarkets, cash-and-carry and even a jewelry franchise.
The conglomerate is worth US$ 200 billion on the Indian Stock Exchange, but Jio Telecom alone could be worth US$ 280 billion in the next few years, according to Tekne. (Jio has no debt, so its market cap is the same as its enterprise value.)
As one of the largest telecommunications companies in the world, that EV would be in line with AT&T's (US$ 400 billion), Verizon (US$ 360 billion) and Comcast (US$ 300 billion), but there is an important difference that enhances Jio's prospects: while the US companies' networks are decades-old, composed of several layers of technology and designed for voice and data traffic, Jio's network is not even 10 years old and was tailor-made for data.
Jio broke into the telecom market using an old formula: it offered free internet during its first six months of operation, which made it quickly gain a 65% market share and beat incumbents Bharti Airtel and Vodafone Idea, now the second and third players in the industry.
Today, India has 1.15 billion cell phones, of which 650 million are smartphones connected to the 4G network. Of those, 400 million are Jio customers.
The strategy caused market prices to plummet: today, the average revenue per user per month (ARPU, in industry parlance) in India is US$ 2.
Now that Jio has become No. 1, Tekne is betting the sector will experience a long period of tariff hikes. In December, the three companies already raised prices on the same day by 40%, and Tekne believes over the next five years the ARPU will go back to US$ 5.
That level is relevant for two reasons. First, because it was the industry's ARPU before Jio entered the market (and over the past decade, Indian GDP grew by an average of 10% per year, suggesting US$ 5 is likely to be affordable). Second, because it is the price level at which Vodafone, now struggling to stay afloat, would be able to return to breakeven.
"Although it backs national champions, the Government does not want a two-player market, so it is not in their interest if Vodafone goes out of business," Weil said. "Jio does not need tariff hikes because it already makes money at current prices, with an EBITDA margin of 41%, but it will benefit greatly."
Tekne's analysts believe this series of price increases will boost Jio's EBITDA almost ten-fold, which would justify the US$ 280 billion valuation.
More than just dominating the broadband market, Ambani is using Jio to build an Indian version of services such as AWS, Zoom and Netflix. The creation of new tech companies following this model could make India a US$ 3 trillion tech market, with Jio capturing a third of that, by Tekne's accounts.
"Jeff Bezos is an innovator; Ambani sees what works and then introduces a tailor-made version for India," Weil said.

***
The story of the epic transformation of an old economy business into one of the most promising companies on the planet involves politics, a hereditary knack for monopoly power, and an institutional environment that ensures national champions will always be the winners.
Ambani's father, Dhirubhai Ambani, taught his son the shortest path to extreme fortune is a good old monopoly. "What is good for India is good for Reliance," the late Ambani was known for saying, in a nod to nationalism.
The son learned his lesson and was one of Prime Minister Narendra Modi's early supporters. Modi was elected in 2014, when Ambani was just starting to execute his strategy, and Jio is believed to have had friendly terms when it bought spectrum and in the overall regulatory environment.
Part of Ambani's success has to do with market protection. In India, foreigners are not welcome. In 2018, for example, Walmart bought Flipkart for US$ 16 billion; days later, the government changed the law and limited foreign companies' ability to sell their own inventory.
When Facebook tried to offer free internet (something callled Facebook Basics), the regulator barred it. And when Zoom started operating in the country, the government said the technology was "not safe". (Days later, Reliance launched Jio Connect, an equivalent service).
Facing these constraints, top Silicon Valley CEOs have bent their knees over the past five months and kissed Ambani's ring.
In several transactions beginning in April, tech giants such as Facebook and Google, and private equity shops Silver Lake, General Atlantic and KKR have collectively invested more than US$ 20 billion in minority stakes in Jio.
Today, the only way to invest in Jio is through the Reliance shares listed on the Indian stock market, but Ambani has said he expects to list Jio separately within the next five years. "We're optimistic it could happen much sooner," Weil said.
Earlier this month, Bloomberg reported that Ambani is negotiating to sell up to 40% of Reliance Retail to Amazon for US$ 20 billion — a transaction that would convert Jeff Bezos from rival to ally.
This time, Bezos may not have much of a choice.